---
2023-01-24
---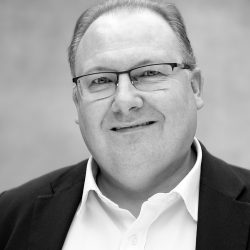 CFO Per Toelstang
For those who have not previously heard of Brdr. A&O Johansen, can you tell us a little more about the business, what you do and what markets you address?
A&O Johansen is a wholesaler founded in 1914 with a revenue of 5.3 MDDK. Our business includes sanitary, electrical components, carpentry, plumbing, and water supply. We offer a wide range of tools, totaling 600,000 products. We serve customers through an omni-channel approach, including B2B and B2C sales. We have 58 stores in Denmark and 5 in Sweden, which are exclusively for B2B customers. B2C customers can only shop through our online website, with BilligVSS being the largest among them. B2C sales make up 10-15% of our total business.
Can you tell us a little more about your business model, the advantages, and how it compares to competing players with other offers?
Our business model is centered on an omni-channel approach, which allows us to serve customers through various channels including online and in physical stores. We operate with a central warehouse that enables us to efficiently pick and ship products to customers, giving us a competitive advantage in the market. Our core competency is in the efficient fulfillment of orders. We serve both B2C and B2B customers, and the needs of these two groups are very different. In the B2C business, we deal directly with end users, which allows us to gather valuable data on how they react to different products and trends, such as climate and ESG issues. This data helps us to make informed decisions about our product offerings and to improve the customer experience. We also have a significant number of B2C customers who pay in cash, reducing the risk of non-payment for our suppliers. When establishing a B2C web-shop, we keep the front end unique, but integrate the back-end system. Our competitor, Bygghemma Group, seem to have adopted a different strategy, not to integrate the back-end functions of their various websites.
For a decade, it has been a key focus area for AO for both B2B and B2C to digitalize the business model. In the front end, we have various digital ways in which customers can do their trade. Going from web-shopping both B2C and B2B, self-scanning in all B2B outlets in Denmark, direct deliveries to sites ordered via apps, 24/7 trade in shops via smart-phone app enabling our customers to do their trade whenever they need. Approx 50% of our total sales today are digital, which is a win for the customers' convenience and a win for our efficiency. 
What strategies do you implement in order for annual growth to exceed market growth?
We have set a target of outgrowing the market by 2% annually. To achieve this, we focus on several strategies:
Having a relevant and comprehensive assortment of products is important, as it allows us to be a one-stop shop for customers and generate higher revenue from each outlet. Ensuring that our products are priced appropriately and targeted towards the right market segment is also key. During 2022, we have expanded our assortment from approx. 400,000 SKUs to almost 600,000 SKUs. We have developed AO365, a platform where customers can use our shops 24/7 even though our personnel has left the shop. Our shop is the customer's shop, and our inventory is their inventory. As a customer outside opening hours, you open the shop with your app, you fill your basket, scan the articles at a scanning table, an invoice is created, you leave the shop, de-activate the app, and the shop is closed again.
Although being digital, physical outlets are a keystone in our business model. Within 30 minutes, you can reach an AO shop no matter where you are in Denmark, and the more than 8,000 customer daily interactions develop relations and give us good insight into local markets.
M&A activity can also be a useful tool for driving growth. We fancy organic growth, but the right M&A with a good fit for us, either to develop us as one-stop-shop for our key-customer, or expand our services to new customers, can be a good supplement.
We are very digitally oriented and constantly strive to make life easier for our customers through the use of technology. For example, we offer the ability to trade on different platforms and have tools in place to effectively serve price-sensitive customers. We believe that having the best team in place and investing in technology is key to exceeding market growth.
The most recent merge of EA Værktøj has just been integrated. How does the M&A pipeline for the B2C segment look going forward taking the newly warehouse expansion in to consideration?
EA Værktøj was acquired 1st April 2022 and integrated 1st November 2022. The expansion of our warehouse capacity gives us more flexibility to consider potential acquisitions. However, during the COVID-19 pandemic, we saw that multiples for B2C players were very high in Sweden and Denmark, so we chose to wait for more favourable conditions. We expect that the market will become more attractive for B2C acquisitions in 2023 and 2024. Bygghem group has dominated the Swedish B2C market, but we believe there are still opportunities in Denmark, Sweden, and Norway. It could also make sense to increase our presence in B2B Sweden, where we have a good VA business in Skåne and Gøteborg.
By the end 2021 A&O introduced its new concept store AO365, meaning that customers can shop freely 24 hours a day, 365 days a year. How have the new opening hours changed customer behaviour?
In AO 365, customers are able to access the store using a digital key through the A&O app. In order to receive the key, the customers have to undergo education. Customers converting to AO365 in general become even more loyal to AO. A&O is hoping to attract new customers by making AO365 accessible to all. As a result, there has been an increase in traffic at the store, with a particularly high volume of shoppers one hour before and after the store opening hours.
3 years from now, where do you see Brdr. A&O Johansen being then?
In three years, we expect Brdr. A&O Johansen to have outgrown the market by 2% annually through a combination of organic growth and strategic mergers and acquisitions. The company has a lot of potential within its current business, especially in the carpentry sector where there is a lot of room for growth. The company is also committed to reducing its carbon emissions by 2025 and has implemented various ESG initiatives such as installing solar panels.
Can you name three reasons why Brdr. A&O Johansen is a good investment today?
The company has proven that it is able to achieve being both a growth-share and a value-share at the same time, as demonstrated by its high dividend pay-back ratio.
A solid capital structure that allows it to take advantage of opportunities when there is a tailwind and remain robust in the face of headwinds. This makes it ready for all types of market conditions.
Strong digital footprint and is well positioned to scale and stay commercially viable in the future,