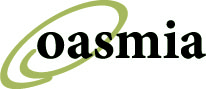 Oasmia utvecklar läkemedel med fokus på human- och veterinäronkologi. Produktutvecklingen syftar till att framställa nya formuleringar av cytostatika och bygger på egen forskning inom nanoteknik och egna patent.
Human Health: Produktportfölj med tre läkemedelskandidater för behandling av olika cancerformer. Paclical, i klinisk fas III för behandling av äggstockscancer, indikationer finns även för lungcancer och malignt melanom, Doxophos och Docecal.
Animal Health: Cancerbehandlingar av sällskapsdjur genom produktern Paccal
3
Value Drivers
1
Quality of Earnings
3
Risk Profile
4
Quality of Management
Oasmia Pharmaceuticals – Gravt undervärderad?
"Oasmia Pharmaceutical (OASM): Grossly Undervalued + Multiple Near Term Catalysts = Strong BUY"
"Oasmia Pharmaceutical (Nasdaq: OASM) has multiple key drivers in place to generate serious traction with retail and institutional investors in the near term.
The company recently raised $10 million in a U.S. IPO, has begun generating revenue, and has several late stage drugs"
Oasmia: Completed Phase 3 For New Chemotherapy Treatment
Dave Gentry, host of "The RedChip Money Report", interviews Julian Aleksov, Executive Chairman of Oasmia Pharmaceutical (NASDAQ: OASM).
OASM develops new cancer drugs for use in humans and animals. The Company's technology is a drug-delivery system that, in comparison with current alternatives, improve care, reduce side-effects, and reduce patient treatment times. OASM's lead drug Paclical is a chemotherapy drug that demonstrates equal efficacy to chemotherapy drugs Taxol and Abraxane while providing a superior risk profile. Paclical has completed a successful phase 3 clinical trial. Paclical has been launched in Russia, and is expected to receive European approval in 2H16 and U.S. approval in 1H17.
Oasmia Pharmaceutical (OASM): Grossly Undervalued + Multiple Near Term Catalysts = Strong BUY
Se intervjun med Oasmia och hela RedChip analysen i klippet nedan: