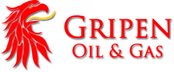 Gripen Oil & Gas (publ) is an oil and gas exploration and production company with granted exploration licenses in the Swedish counties of Östergötland, Öland and Gotland. Gripen Oil & Gas (publ) has further intention to expand its scope via application for offshore licenses. The company is considered the single biggest explorer for Oil & Gas in Sweden in terms of size of acreage. The main business goal is to exploit these resources in a safely, cost-effective and environmentally friendly manner, thus reducing the negative externalities caused to the environment.
1
Value Drivers
1
Quality of Earnings
1
Risk Profile
2
Quality of Management
Gripen Oil & Gas – 30 exploration licenses and permits
Minimized default risk investment opportunity
Gripen Oil & Gas is a debt-free company with limited trading liabilities perfectly covered by high quality current assets.
Company constantly engaging in new growth opportunities
Gripen Oil & Gas has been awarded with 30 exploration licenses and permits and is currently pursuing expansion outside Sweden.
Potential for sales accumulation
The Company signed Letter of Intent covering future offtake of gas with AGA Gas AB including support for the planning and construction of facilities to process and compress the gas.
Long-term strategic goals
The cardinal focus of Gripen Oil & Gas is to replace some of Sweden's import of oil and gas from long distances, thereby decreasing transportation costs and related negative side effects to the environment.
Extended production flow results
Sampling tests confirming high quality methane gas resources in Östergotland.
Production Uncertainty
There is no explicit representation regarding oil production initiation and estimated exploration volumes.